The uniqueness of our sustainable accommodations in Québec City
Le Monastère des Augustines is more than just an eco-friendly accommodation in Québec City. Unique in the world, it stands out from other tourist establishments as the only one to combine heritage, culture, holistic health and sustainable development.

Sustainable development: at the heart of the project
The importance of putting sustainable development at the heart of our decisions is rooted in our intention to pass on the Augustinian heritage to future generations. Indeed, the very nature of Le Monastère is to ensure the continuity of this community's tangible and intangible heritage. Whether through accommodation, the Museum or our services to caregivers and healthcare providers, visitors are in direct contact with this precious legacy. People can be inspired by these hospitallers, pioneering women who have worked for the health of Quebecers for nearly four centuries.
In addition, Le Monastère's development takes into account the 17 Sustainable Development Goals established by the United Nations. All our services, focused on heritage and wellness, are based on Goal 3, "Good Health and Well-being." Our offer raises community awareness of the importance of taking care of oneself and adopting a healthy lifestyle. We hope to encourage people to take steps to improve their overall health, promote balance and, in so doing, help create healthier living environments and a healthier planet.
Suggested tools include mindful eating, gentle movement activities such as meditative walking or yoga, cultural activities based on our "heritage and wellness" approach, heart coherence breathing and more.
"The concept of Le Monastère aligns with the regenerative tourism movement, a commitment that goes beyond sustainability. Thus, our non-profit organization aims not only to create a positive impact on its local community but also to engage in efforts to enhance its environment. Our visitors contribute to the regeneration of social, environmental, and economic ecosystems by participating in our cultural and social mission."
Our sustainability initiatives Québec City
More and more, Le Monastère des Augustines acts with respect for the planet. As a leader in social innovation and a signatory of the declaration of commitment to solidarity economy since 2019, Le Monastère implements a variety of eco-responsible initiatives. This is why the three dimensions of sustainable development (environmental, social and economic) are at the heart of our actions. Here are a few examples of sustainable initiatives implemented to date
Environmental initiatives
Le Monastère preserves, restores, reuses and passes on to future generations the built heritage of the Augustinians. This ecological approach is the very foundation of the NPO. As a result, 70% of the original materials and furnishings have been preserved in the restoration of the site.
Le Monastère prioritizes the use of local, sustainable materials.
Le Monastère uses automated equipment control and recommissioning (RCx). This re-optimization process enhances the energy efficiency of buildings while ensuring the comfort of their occupants.
Le Monastère manages its residual materials responsibly.
Initiatives are taken by Le Monastère to promote public transport among customers and staff.
Electric vehicle charging stations are available for guests.
Our heating and air-conditioning systems are geothermal, a clean, renewable technology. In addition, the gradual increase in the use of natural gas heating is one of Le Monastère's concerns.
The lighting in our eco-friendly accommodation is LED, a sustainable solution.
Le Monastère carries out urban beekeeping in collaboration with Alvéole.
Most of the food in our catering services comes from Le PRÉ, a cooperative of producers and restaurateurs in the Québec City region. These work as a team to highlight eco-responsible local products through short circuits. This coop was co-founded in 2017 by our chef Christophe Perny.
The Augustinian heritage is made accessible to the general public through Le Monastère's museum offering.
Le Monastère's social commitment is to offer support and respite at solidarity rates to caregivers, health care and community workers and those accompanying the sick.
Le Monastère's holistic health services promote healthy lifestyles among clients and staff alike.
Employees benefit from fair and respectful working conditions. These include a flexible work-life balance, a competitive insurance plan, a wellness program and much more.
Le Monastère maintains partnerships with organizations whose missions relate to inclusion, the environmental cause or the fight against food insecurity.
Le Monastère offers a cultural and educational program highlighting ancestral know-how.
To ensure the sustainability of the project entrusted by the Augustinian Sisters, Le Monastère has the responsibility of ensuring its viability and financial health. This is why its business model is both economic and social. All of Le Monastère's surpluses are reinvested in its cultural and social mission.
Sourcing is carefully considered and consistent with Le Monastère's values. Priority is given to products from local, organic suppliers whose values match our own.
Le Monastère's pricing policy takes into account the needs of different clienteles through a diversified offer. This approach enables Le Monastère to reconcile economic performance with accessibility of services.
Le Monastère is managed according to sound and efficient governance.
Le Monastère des Augustines has received several recognitions that demonstrate its commitment to a greener world. In addition, we have a track record of various collaborations with organizations promoting eco-responsible values. Thanks to these partnerships, our NPO is well established as an eco-friendly accommodation in Québec City.
5 Green Keys
It is with great pride that Le Monastère was awarded 5 Green Keys in 2016, just a few months after its opening. This represents the highest rating of Green Key International's certification. This organization is recognized worldwide and awards accommodations and other hospitality facilities for their sustainable business practices. It is a testament to the highest standards of environmental and social responsibility we adhere to in all areas of our operations. Le Monastère des Augustines is indeed a sustainable choice for accommodations in Québec City. 

Tourisme durable Québec
This collective movement brings together leaders in the tourism sector committed to sustainable tourism. We aim to work together to transform and make Quebec greener for the future.

Healthy Enterprise Recognition (Level 2)
Obtained in 2023, this certification confirms Le Monastère's dedication to the overall health and well-being of its employees. As an employer, Le Monastère hopes to promote the well-being of our team and strive a little more each day toward healthy organizational performance.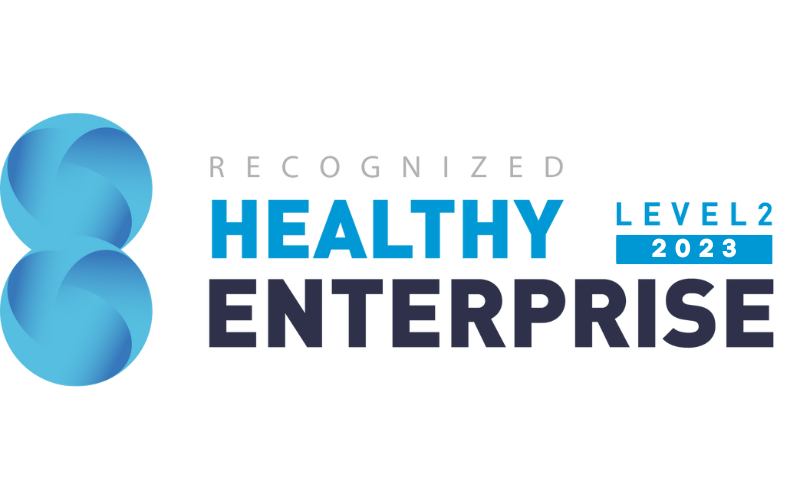 Les Pages Vertes
Le Monastère is part of Les Pages Vertes, a directory of eco-responsible businesses that facilitate sustainable consumption. The directory promotes individual and collective action for a better transition to more sustainable practices.
Vaolo
Vaolo is a collaborative platform that aims to inspire change through travel and encounters. It sets the standard for off-the-beaten-track experiences on a human scale and with a local impact. Just like our eco-friendly accommodations in Québec City!

Défi Saint-Laurent (Level 4 – The Mobilizer)
The Saint-Laurent challenge is for companies and recreational establishments looking to take action to preserve biodiversity in the marine zone of the St. Lawrence River, which is impacted by the problem of microplastics. Through participating in this program, Le Monastère is committed to protecting Québec's natural heritage, the St. Lawrence River.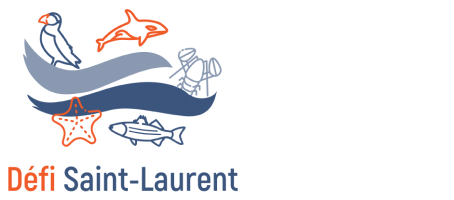 The Augustinian Sisters: Pioneers in sustainable development
Responsible use of resources has always been part of the Augustinian way of life. These resilient and dedicated women lived in harmony with what the planet provided. Combining creativity and thriftiness, they repaired objects rather than replacing them. They also repurposed various materials by giving them a new function (such as crafting, for example). 
The Augustinian Sisters still inspire us today with the way in which they reused and upcycled. It's a tradition we recognize in many of Le Monastère's collections and archives, accessible via our museum or web portal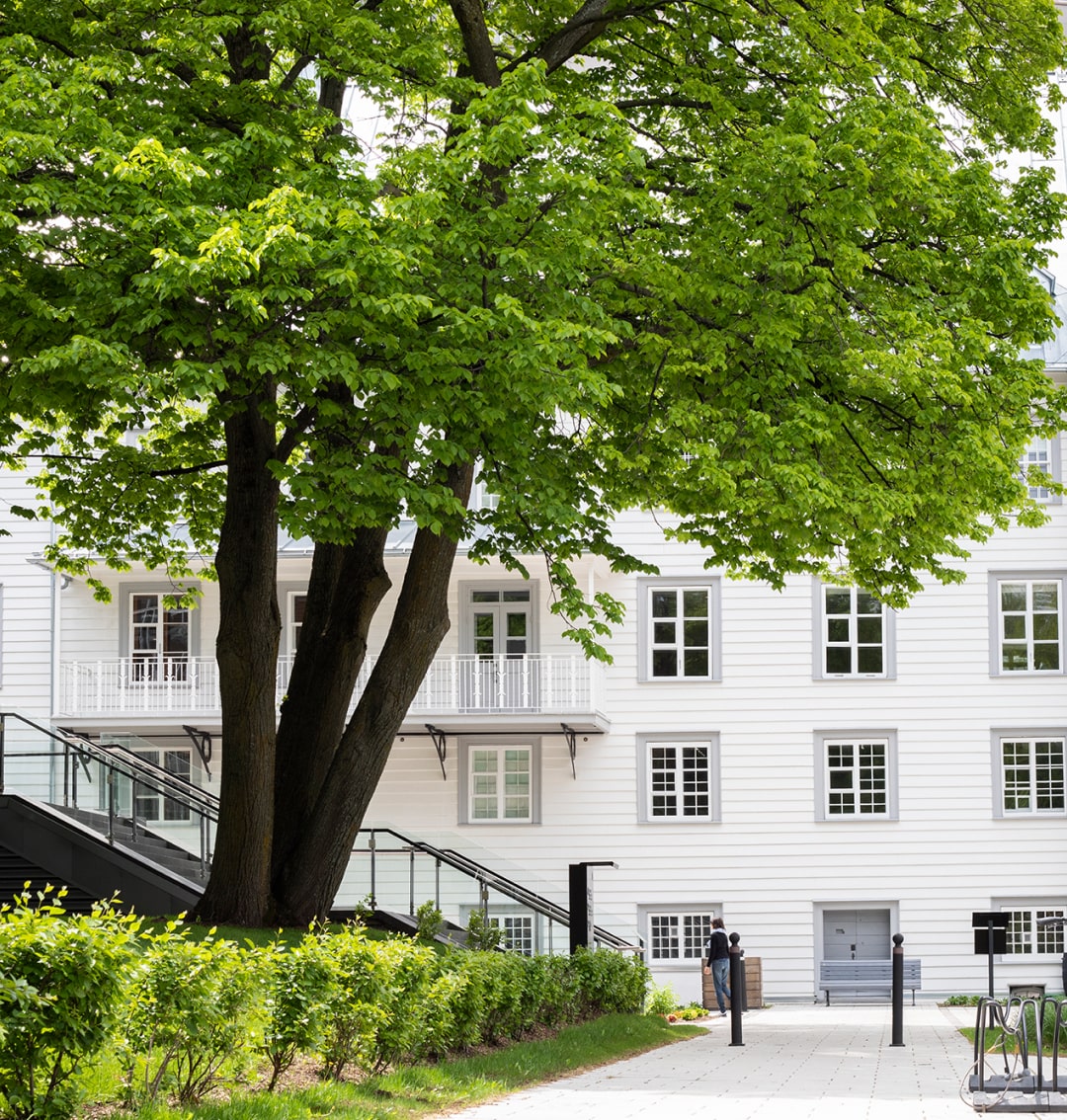 For an eco-responsible stay in Old Québec