About Le Monastère des Augustines
Le Monastère des Augustines is a place of living memory that offers an unforgettable wellness experience thanks to its approach that combines heritage and holistic health. A true haven of peace in the heart of Old Québec, it has been open to the general public since August 1, 2015.

A project that unites the past, present and future
Le Monastère des Augustines is a non-profit organization dedicated to preserving the tangible and intangible heritage of the Augustinian Sisters, a community of pioneering women in healthcare. It occupies the former wings of the Hôtel-Dieu de Québec monastery, the origin of the first hospital in North America north of Mexico, dating back to the 17th century. Carefully restored, the historic building coexists harmoniously with contemporary architectural additions. 
Today, Le Monastère welcomes visitors of all cultures and beliefs, extending its hospitality, wellness and respite functions in a modern, non-confessional approach. Its current offering is rooted in the Augustinian Sisters' mission of care and authentically blends many facets of their legacy. To ensure that present and future generations can benefit from Le Monastère's rich heritage, sustainable development and social commitment are among the project's guiding principles.
Le Monastère des Augustines' Board of Directors
Our Board is made up of experienced people from a variety of sectors who volunteer to serve the mission of Le Monastère.
Diane Lavallée, Chairman of the Board
Corporate Director and Management Consultant
Garry Lavoie, Vice-Chairman of the Board
Cooperative Governance Consultant
Renée Gosselin
General Manager, Hôtel Manoir Victoria
Sœur Carmelle Bisson
Director, Centre Catherine-de-Saint-Augustin
Stéphanie Roy
Head of Communications, CIUSSS de la Capitale-Nationale
Gertrude Bourdon
Retired public servant – Ministère de la Santé et des Services sociaux
Le Monastère des Augustines' management team
The management team oversees the smooth running of activities in keeping with Le Monastère's mission and values. It is responsible for relationships with partners, customers and employees.
Josée Laurence, General Manager
Isabelle Duchesneau
Strategic Development and Founding Director
Sophie Charbonneau
Public Programs and Conservation Director
Madeleine Moreau
Strategic Advisor, Social Commitment
Julie Germain
Administration and Finance Director
"Offering a soothing and memorable experience to our guests, always in keeping with the spirit of the place, is what drives us at Le Monastère des Augustines. Day after day, the work of the Augustinian Sisters guides us. Their values of hospitality and compassion inspire us. Their vast heritage allows us to create meaningful and rich moments. It's a privilege to be able to share them with you!"
Parent organizations
The historic site of the Hôtel-Dieu de Québec monastery brings together three institutions created by the Augustines. These are Le Monastère des Augustines, Fiducie du patrimoine culturel des Augustines, and Centre Catherine-de-Saint-Augustin.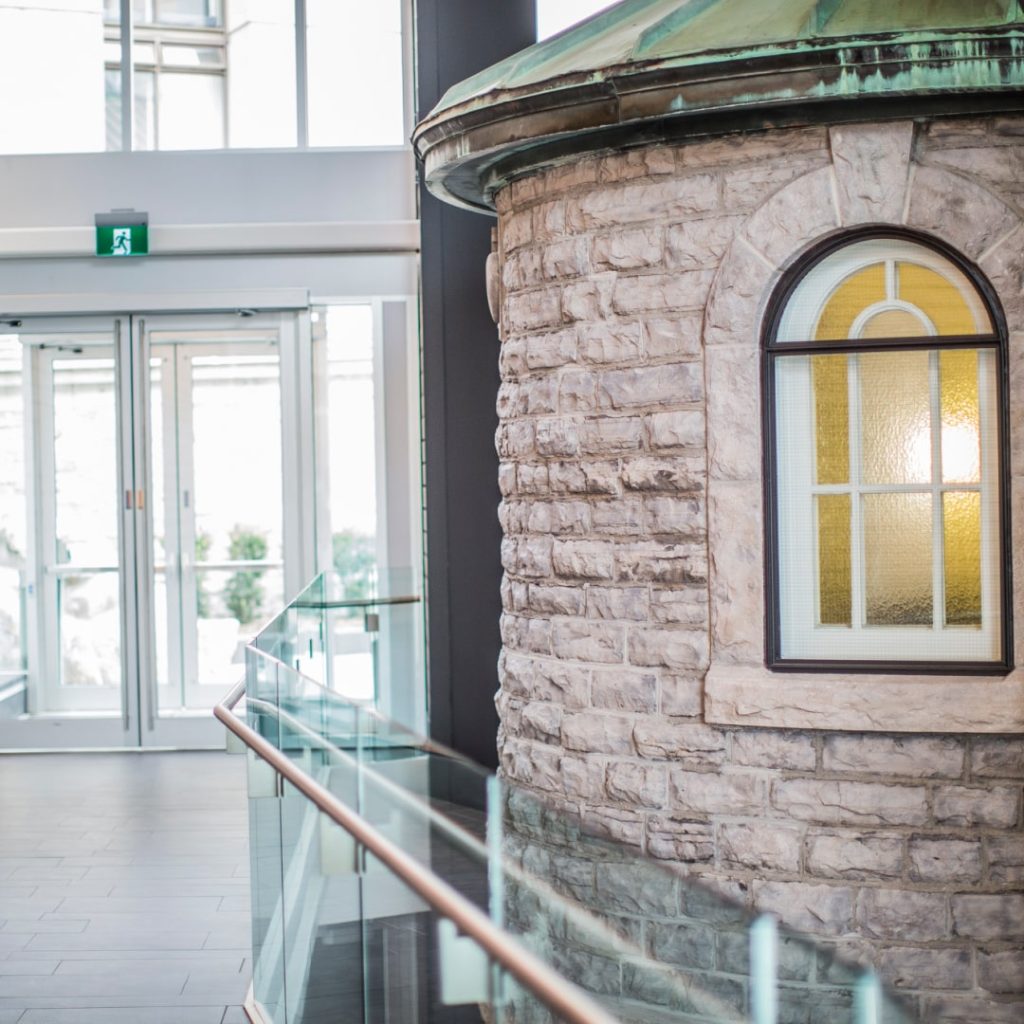 Augustines Cultural Heritage Trust
The mission of this social utility trust is to safeguard and promote the heritage and memory of the Augustinians of Québec. Created on October 1, 2009, it was recognized as a charitable organization with the public as its primary beneficiary. The Fiducie owns the premises and contributes to the orientations and funding of the operations of Le Monastère des Augustines and Centre Catherine-de-Saint-Augustin.
In keeping with the Augustinian Sisters' hospitable mission, the Fiducie supports Le Monastère in its respite program for caregivers, healthcare providers, and those accompanying the sick. Thanks to this financial contribution, Le Monastère des Augustines is able to offer stays at solidarity rates to people who care for their loved ones and the community. All donations to the Fiducie are donated to Le Monastère's cultural and social mission.
Centre Catherine-de-Saint-Augustin
Marie-Catherine de Saint-Augustin was an Augustinian Sister of the 17th century who held important positions at the Hôtel-Dieu monastery in Québec City. Beatified by Pope John Paul II in 1989, she is one of the Founders of the Catholic Church in Canada. The Centre Catherine-de-Saint-Augustin is dedicated to her. Still under the responsibility of the Sisters, this NPO is a place of spirituality, commemoration and pilgrimage. In operation since 1985, the Centre Catherine-de-Saint-Augustin is located in Le Monastère's church.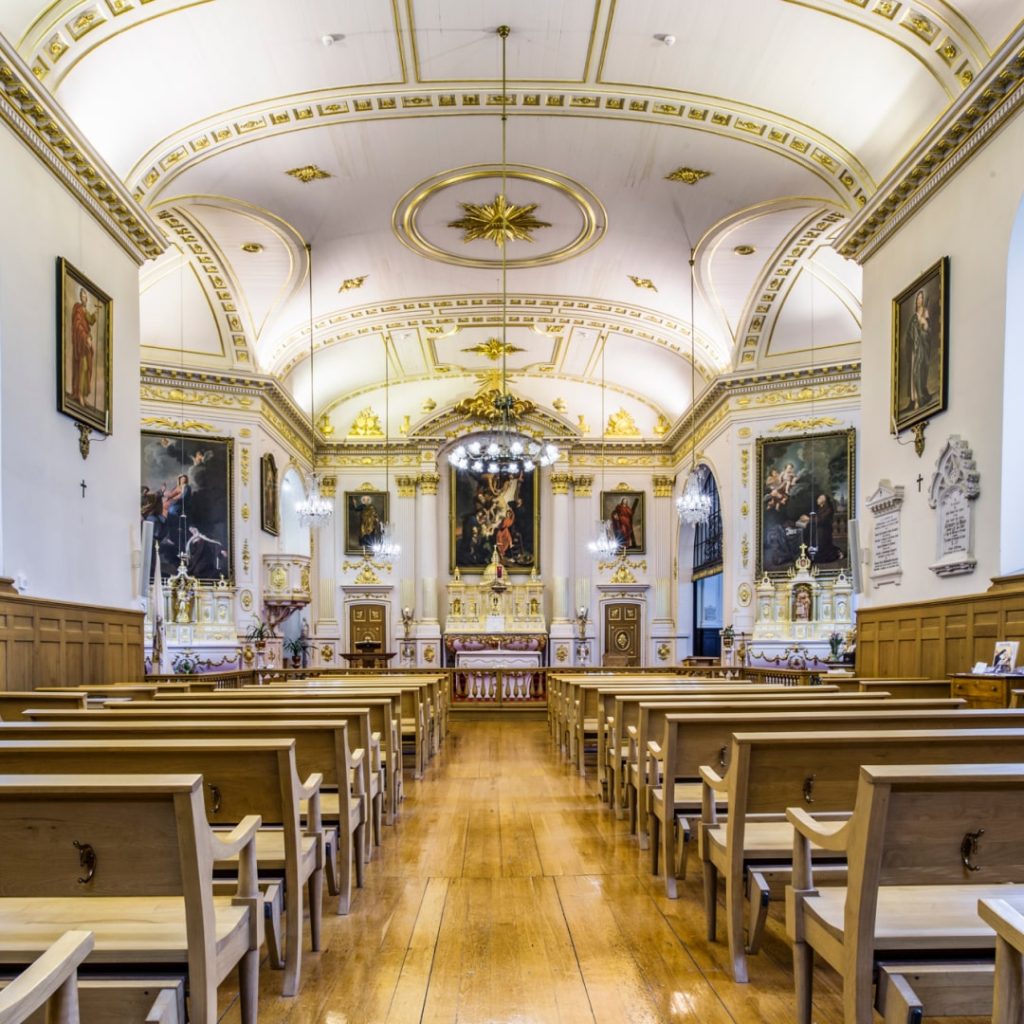 The Augustinian Sisters : Nearly 400 years of history
Learn how the Augustinian community has evolved since the arrival of three Sisters in New France in 1639. A story of hospitality and courage to be passed on to future generations!