Healthy eating in Old Québec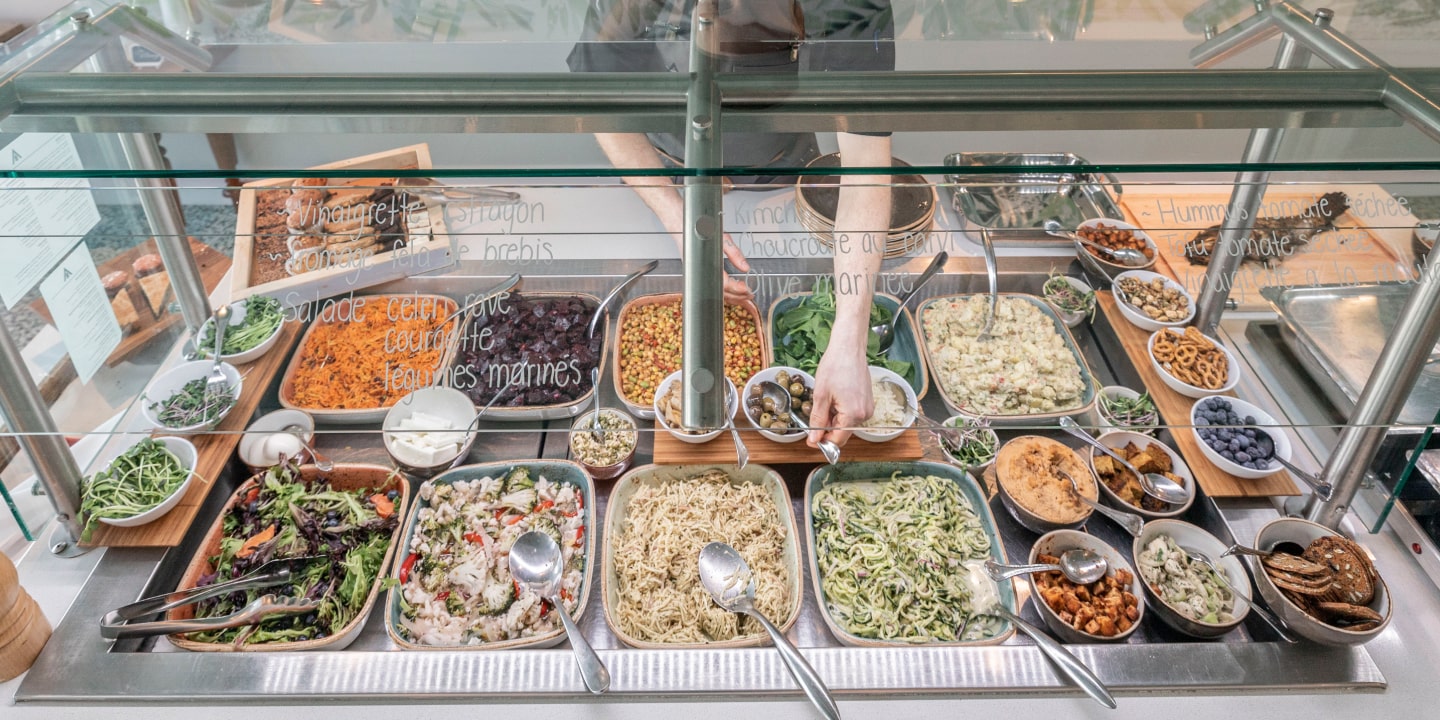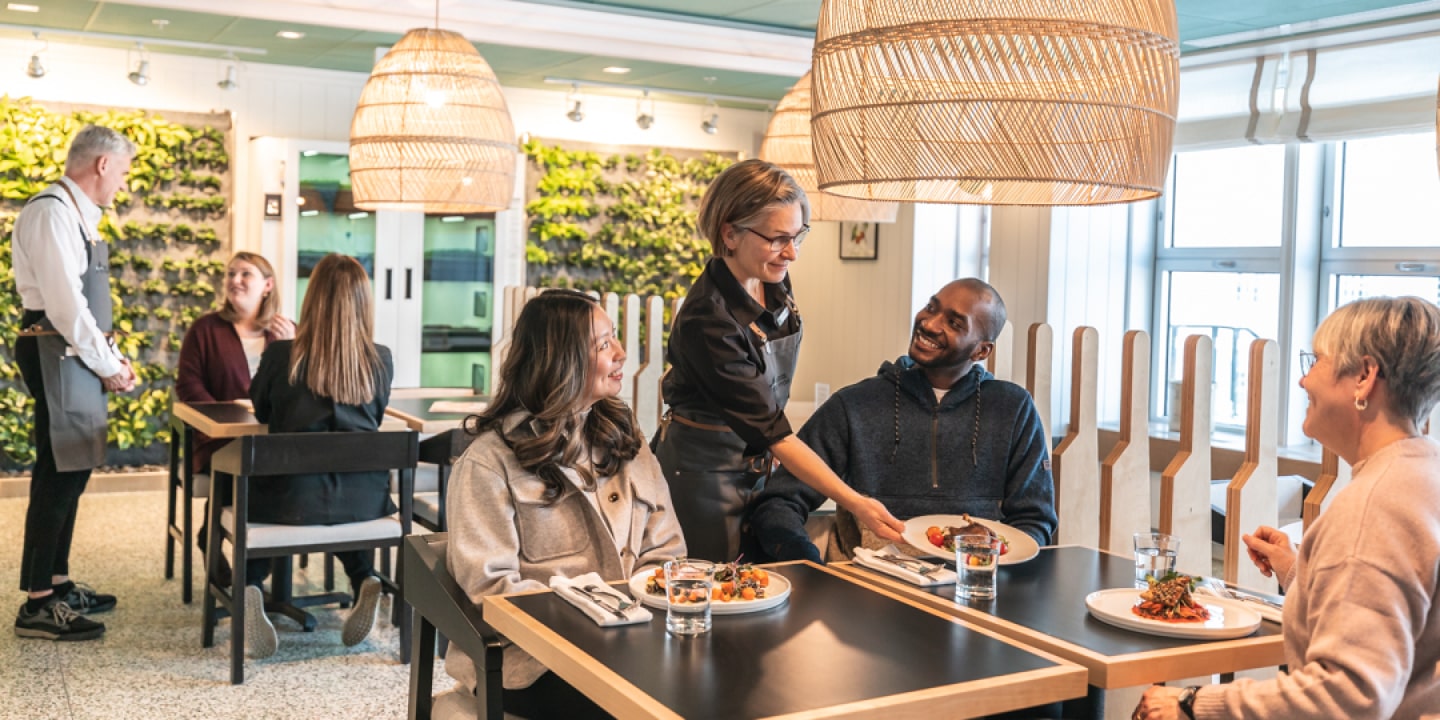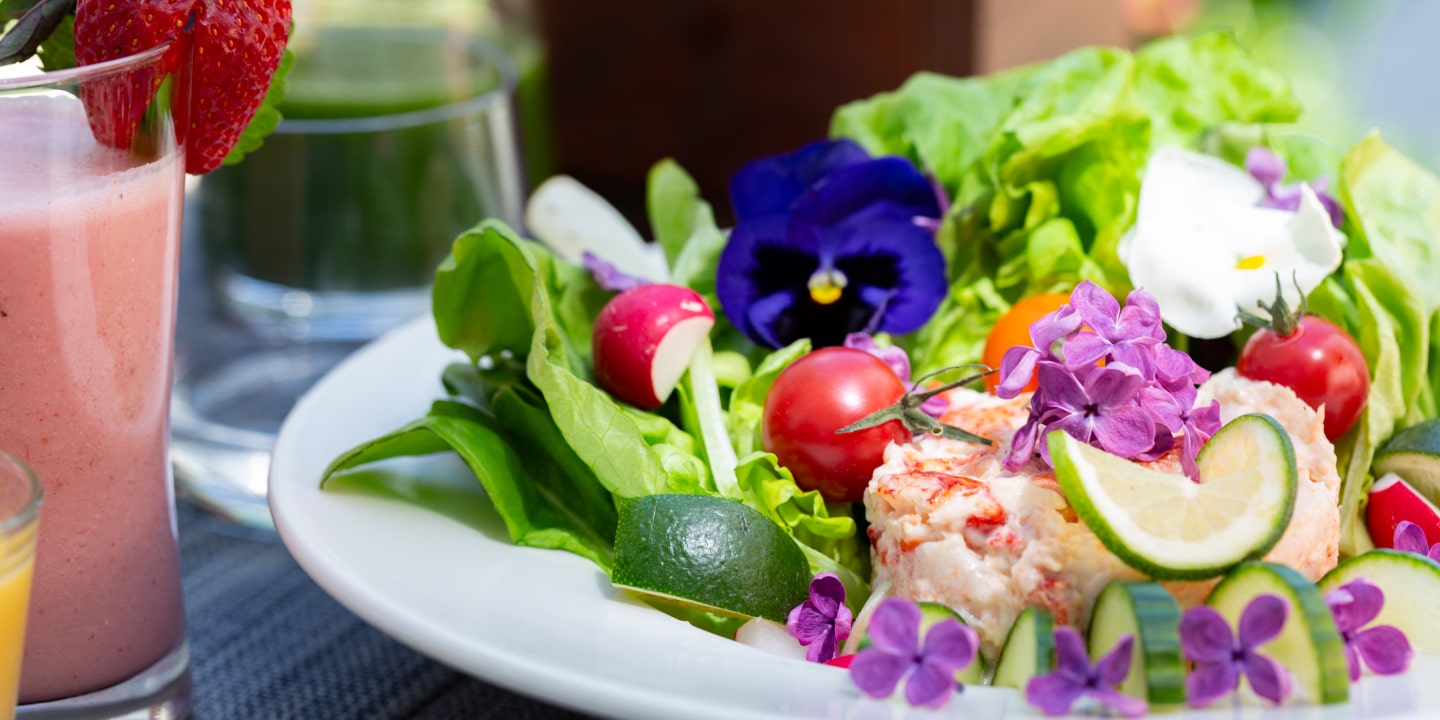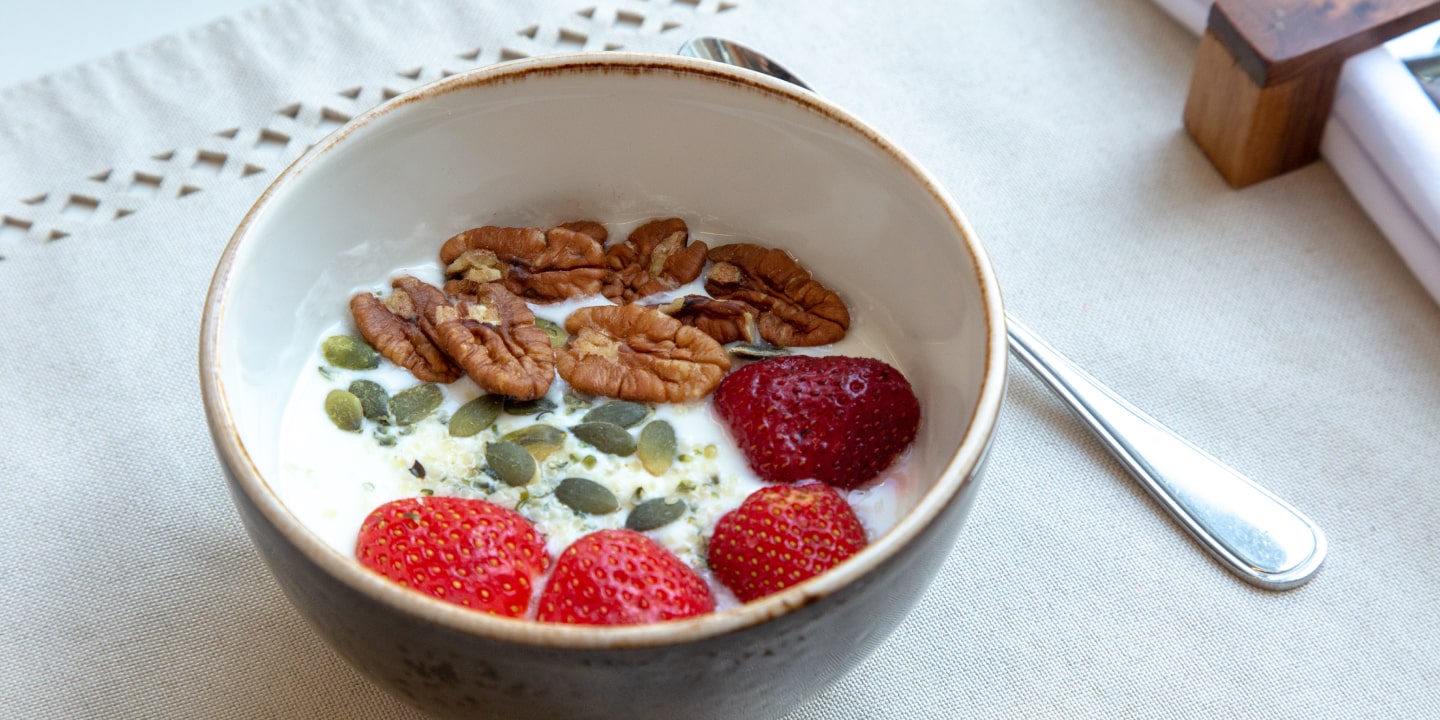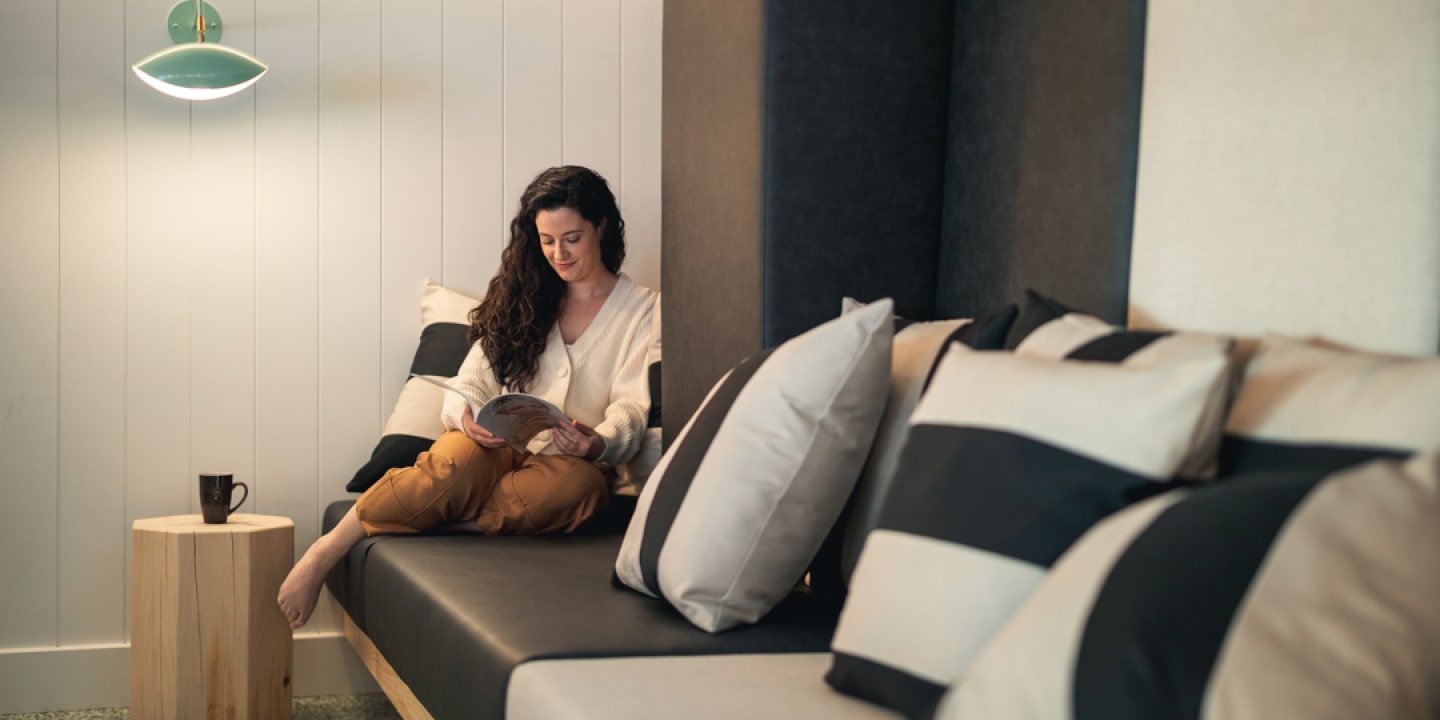 Le Vivoir : Relax and eat mindfuly in Québec City
Enjoy a culinary experience tailored to your specific needs! Le Vivoir is a warm, relaxing space for healthy eating in Old Quebec. Vegetarian, fish and meat dishes are on the menu every day.
Savour slowly, without judgment and with pleasure all the dishes that bring you well-being, both physical and mental. You'll be filled with gratitude, just like the Augustinians!
Open from 7 a.m. to 9 p.m., Le Vivoir is accessible to guests staying with a package including meals as well as to daily access holders. Breakfast in silence is included in all Le Monastère accommodation packages.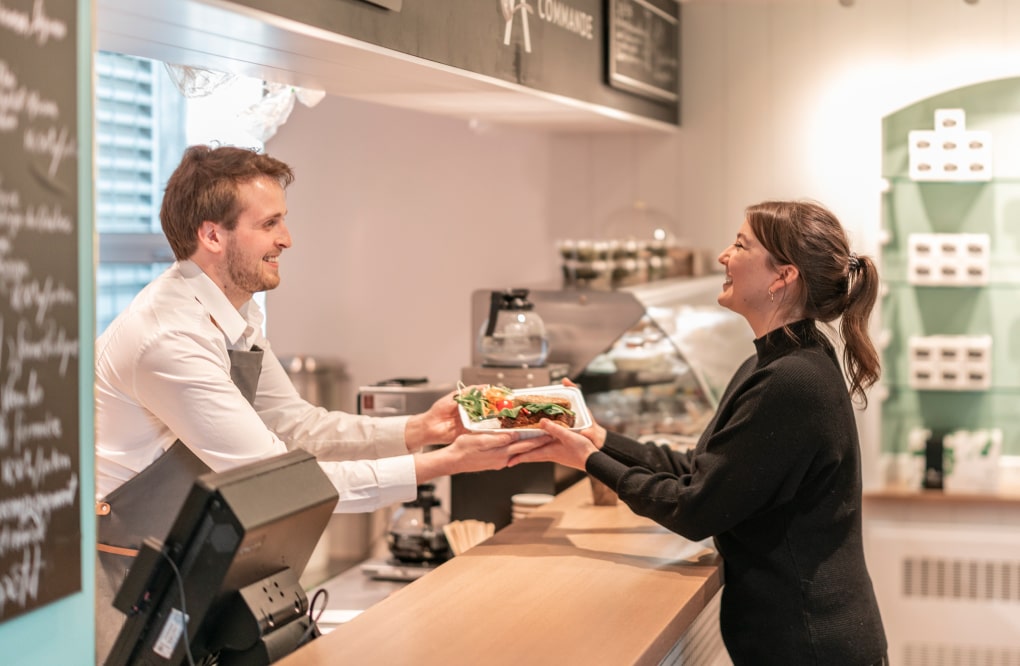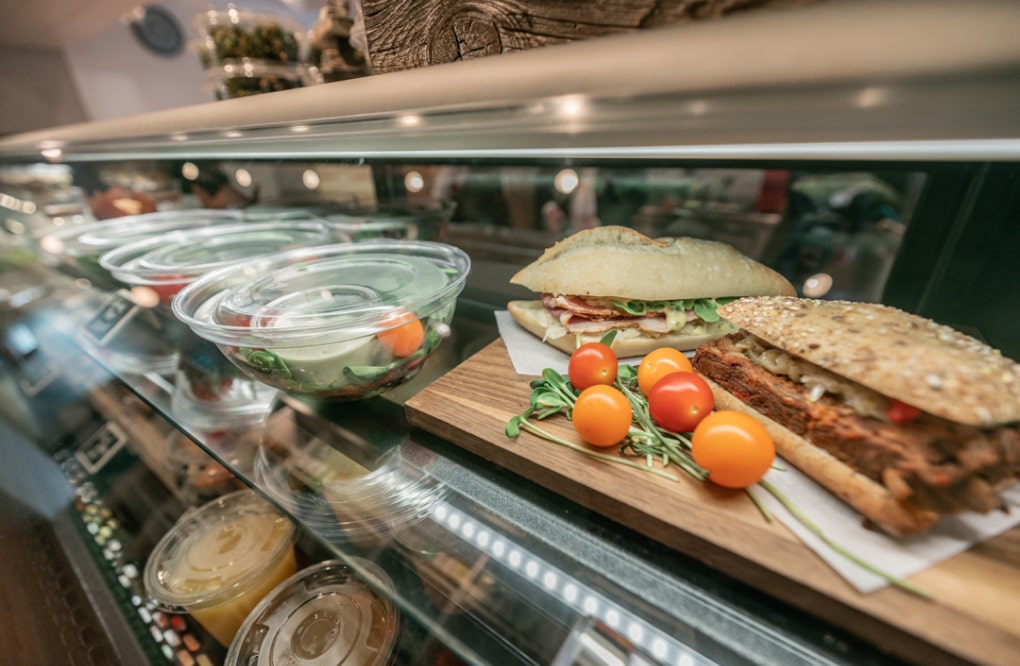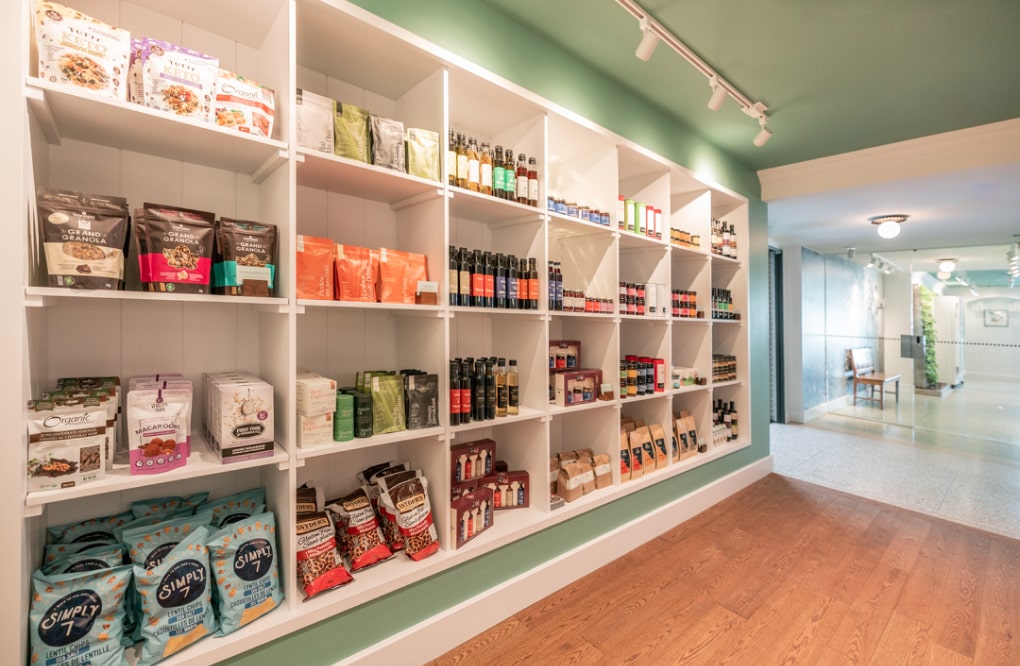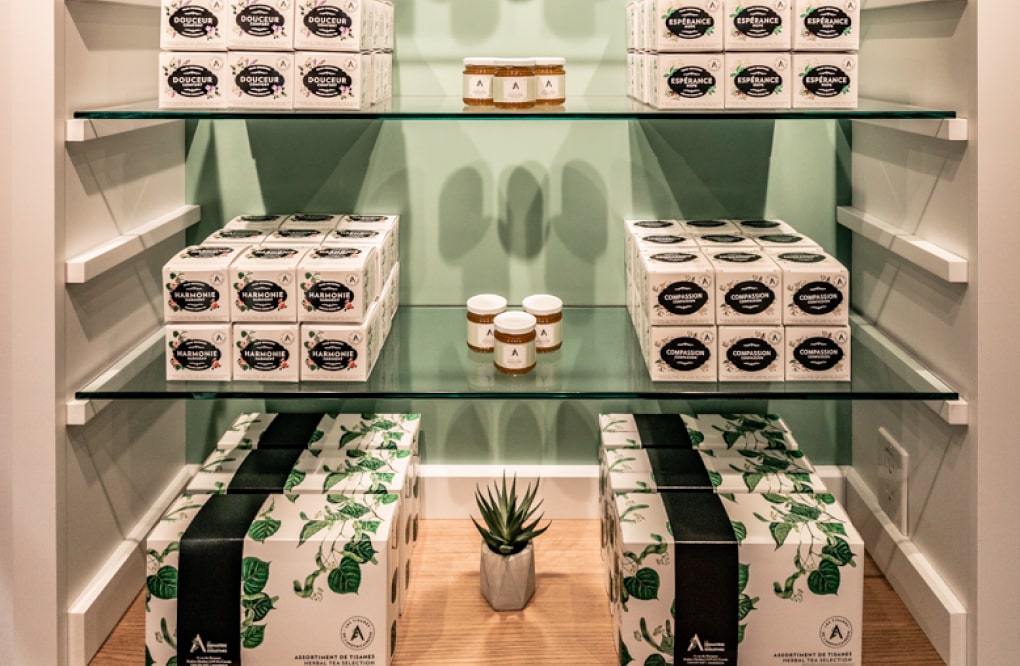 The takeout counter: Healthy eating on the go
The takeout counter offers visitors, whether they're staying with us or just passing through, meals and healthy foods for takeout. Our products are fresh, local and mostly organic. Take the opportunity to discover our gourmet boutique, featuring a delicious selection of items from our culinary partners. Explore healthy eating in Old Québec.
The takeout counter is open every day from 11 a.m. to 5 p.m.
Our cooking principles
Our catering principles are based on the concept of mindful eating. They have been created with a view to guaranteeing healthy food for our guests and minimizing the impact on the environment.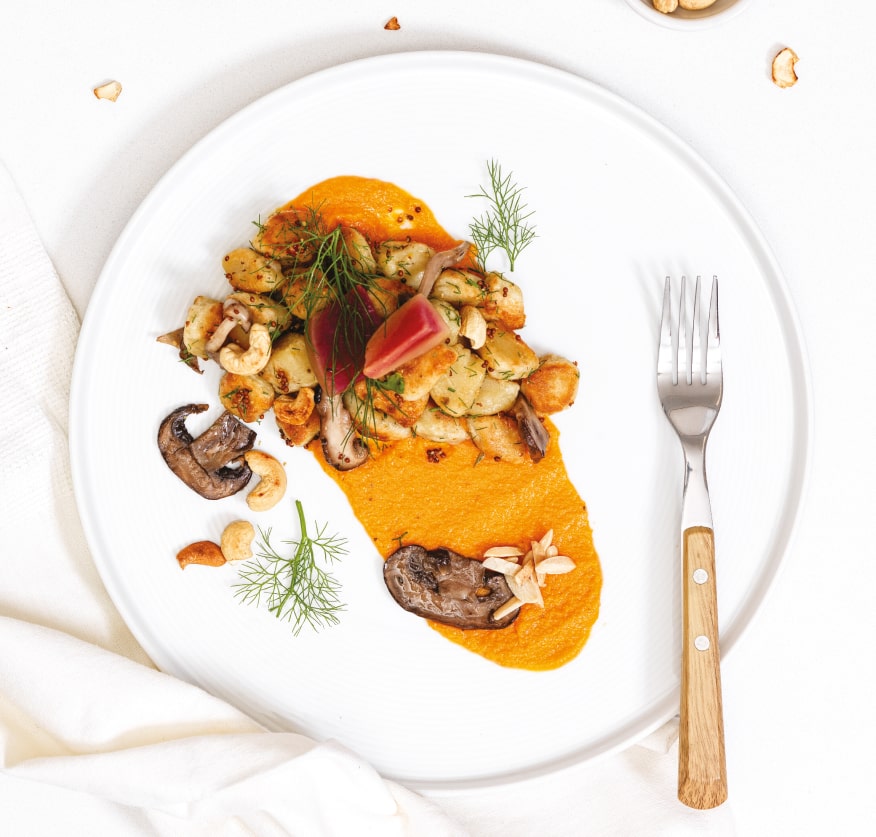 Purity on your plate
You won't find any processed foods in our recipes (powders, additives, preservatives). What's more, our slow cooking preserves the nutrients and authentic taste of our ingredients.
From field to kitchen
We prioritize products from within a 150 km radius of Le Monastère, thanks to the Le PRÉ cooperative. Our chefs draw inspiration from their collaboration with local producers to create succulent dishes based on what's available and what's in season. Freshness guaranteed!
Priority to organic produce
The meats, fish, vegetable proteins, cold-pressed oils, cereals, nuts, seeds, herbs, spices and natural sugars we use in our cooking are primarily organic. You can eat with respect for your health and that of the planet!
Listening to your needs
While we can't guarantee the elimination of cross-contamination, we can cater to your specific dietary requirements on request (allergies, vegan, gluten-free, lactose-free, etc.). What's more: we don't use butter or dairy products in our baking processes to accommodate certain intolerances.
Enhance your event with our healthy cuisine
Group meals at Le Monastère offer a culinary experience inspired by mindful eating. Our catering service offers healthy and tasty menus, thoughtfully designed to reflect our sustainable values. Healthy snacks and beverages are also available during breaks in your event. There's something for everyone!