Unique wellness activities
During the wellness activities offered at Le Monastère, heritage and holistic health merge, allowing you to rest and relax in a historical setting. Our contemporary, non-confessional approach to wellness invites you to care for yourself through the legacy of a community dedicated to nurturing both body and soul for nearly four centuries.


Heritage-Infused Wellness Experiences
Our NPO was founded from the Augustinian Sisters' desire to bequeath both their tangible and intangible heritage to the public. The tangible heritage that was bequeathed consists of the Hôtel-Dieu de Québec monastery, a building of great historical value, 50,000 collectibles and a linear kilometre of archival documents and ancient books. The intangible heritage is made up of the community's know-how, such as the practices and traditions handed down from generation to generation, as well as the Augustinian Sisters' social approach, spiritual life and values.
These many aspects of the Augustinian heritage are authentically integrated into your wellness activities. By immersing yourself in Le Monastère's experience, you'll be in immediate contact with the legacy of the Sisters, encouraging contemplation and introspection. Whether in the Museum, wandering the corridors or even in your own authentic room, you'll be surrounded by the many artifacts bearing witness to the caring mission of these inspiring women. Let yourself be carried away by the magnitude of this legacy and enjoy the soothing ambiance of a place steeped in history.
Holistic health at Le Monastère
With a mission to foster both individual and collective well-being, Le Monastère offers services based on four pillars of holistic health. Taking care of one's overall health helps one achieve balance in all spheres of life. Through this concept, all of a person's resources are seen as inseparable in their potential for growth. By considering the individual as a whole, Le Monastère paves the way for personal transformation and contributes to our guests' quest for meaning.
Through our approach to healing, we hope to inspire visitors to embark on a path that will enable them to take care of themselves, others and the planet.
Daily access
Take some time to relax at Le Monastère for a few hours—without staying for the night. This includes a meal at Le Vivoir, a gentle movement activity, and a visit to the museum.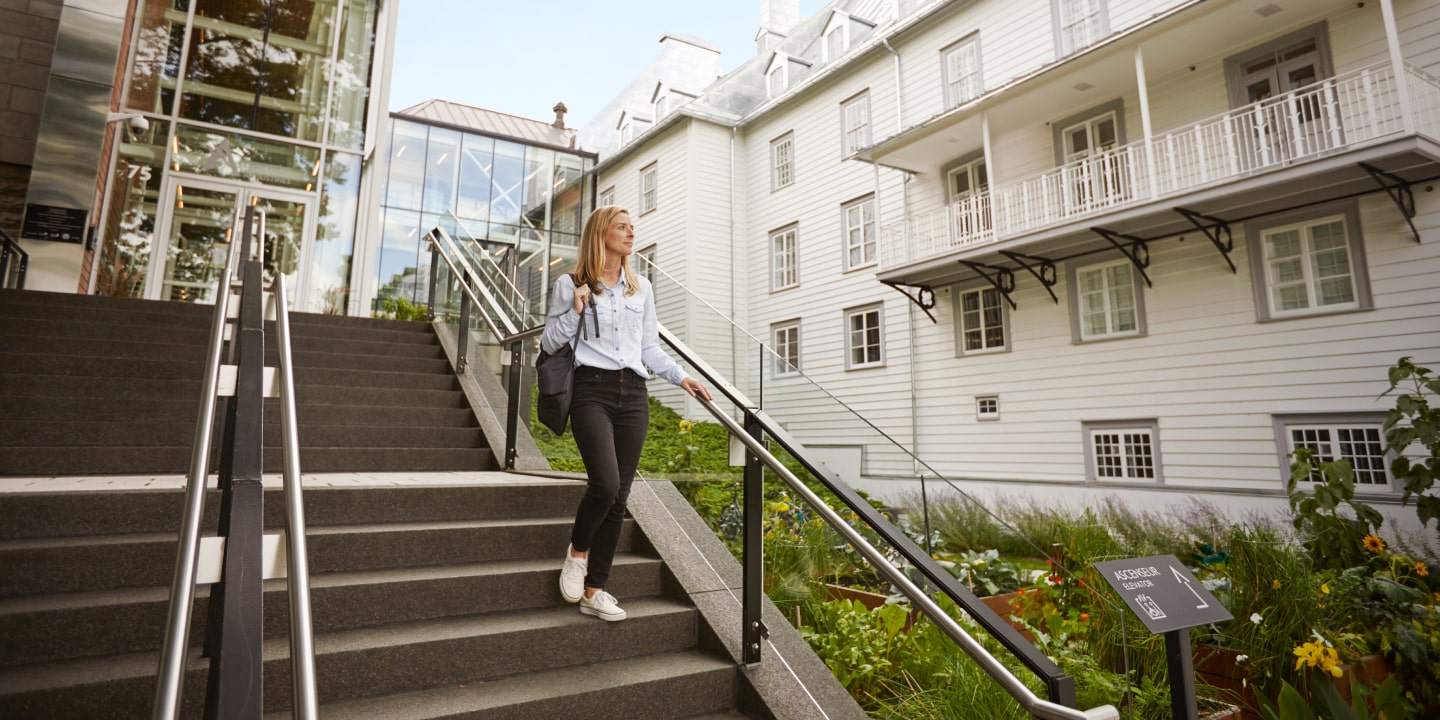 Even more wellness activities!