Find of the Month – Coffeepot
Every month, an object from the heritage bequest by the Augustinian community is selected by the museum storage facility and archives center teams. Featured this month: a huge coffeepot from the mid-20th century.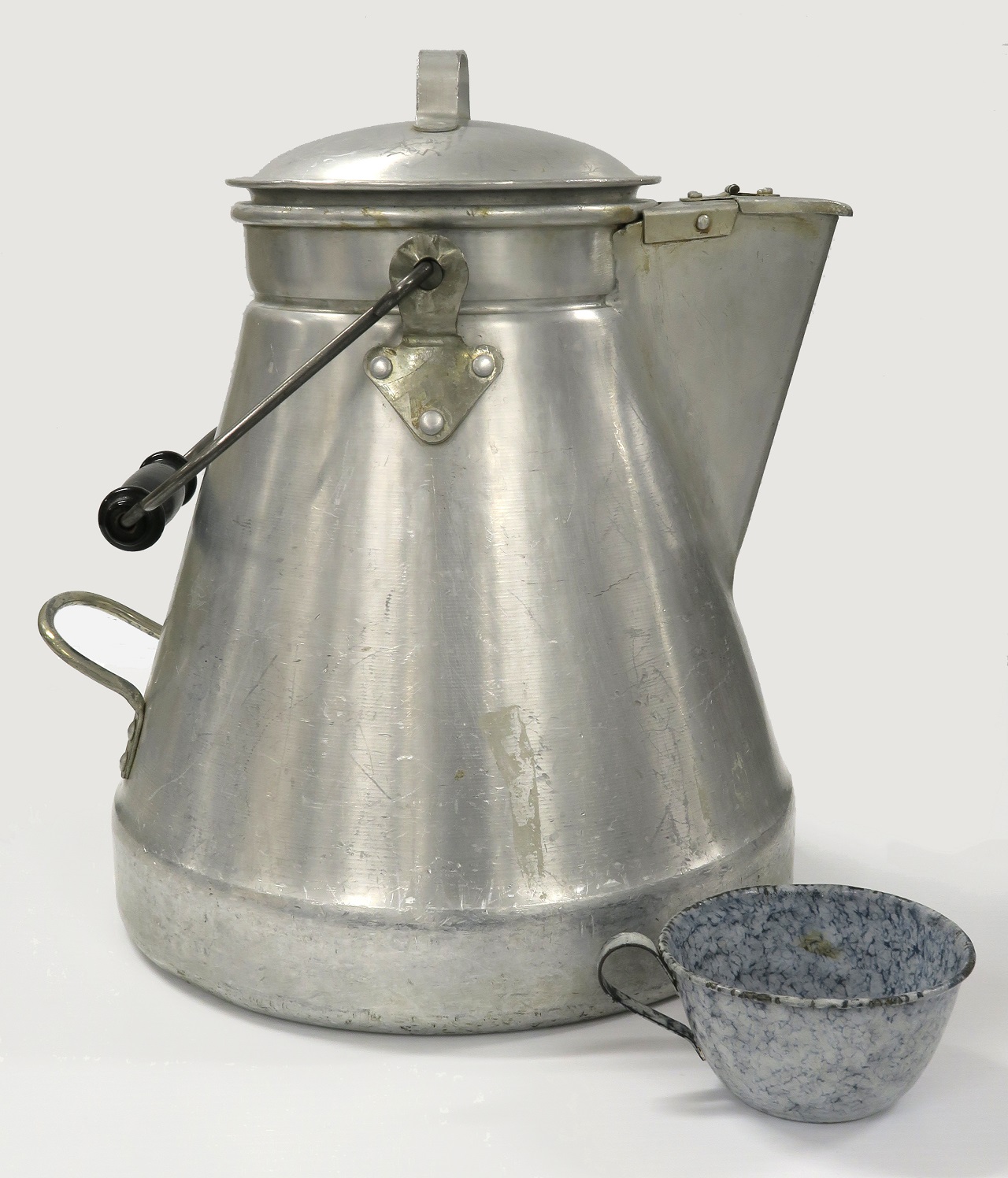 This coffeepot, made of aluminum, steel and wood, was manufactured in the mid-20th century by the Aluminum Cooking Utensil Company, which was an American company. It was used in the hospital's old kitchen, built in 1925 in the old Saint-Augustin wing (which no longer exists). This wing was located on the site of the current 14-storey tower of the Hôtel-Dieu de Québec.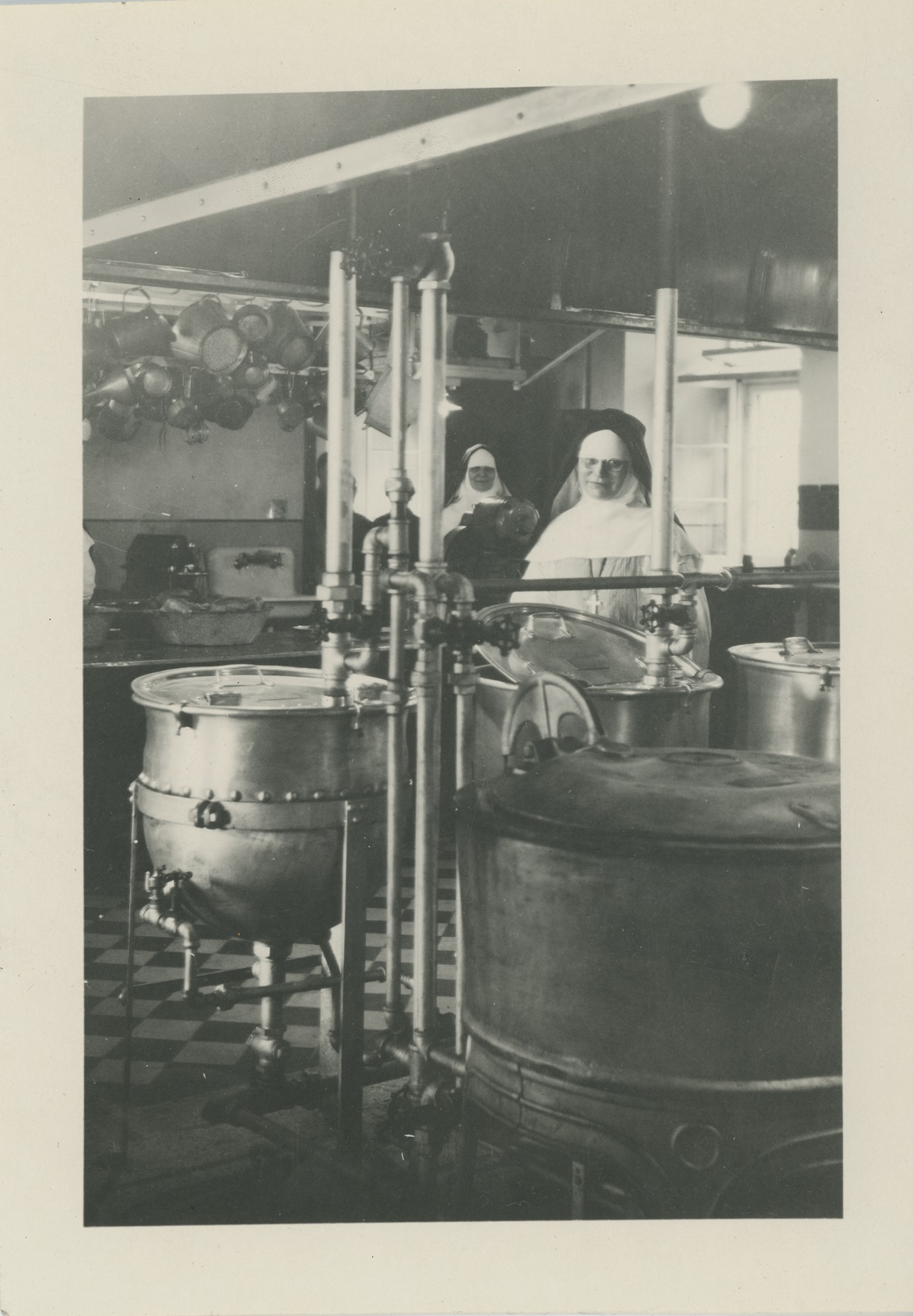 With a capacity of more than 10 liters, this coffeepot could quickly serve a large number of patients a cup of coffee, particularly during special occasions like Christmas Eve. Similar coffeepots were also in use at the monastery, as the population of nuns was high in the mid-20th century.