Cultivating Inner Peace Through Sustainable Travel
Peace. This term symbolizes a state of well-being coveted by many people. This can be achieved and maintained by several constant efforts in various forms (meditation, work-life balance, harmonious relationships between couples or friends, etc.).
Acquiring a sense of inner peace involves substituting certain lifestyle habits for others in order to create this tranquility, which is a possible—however, it can still be demanding. One example is to go at work by car. While commuting is time-consuming and tedious, it can contribute to your personal imbalance. Here are 5 reasons to commute in other ways than by car in order to gain inner peace.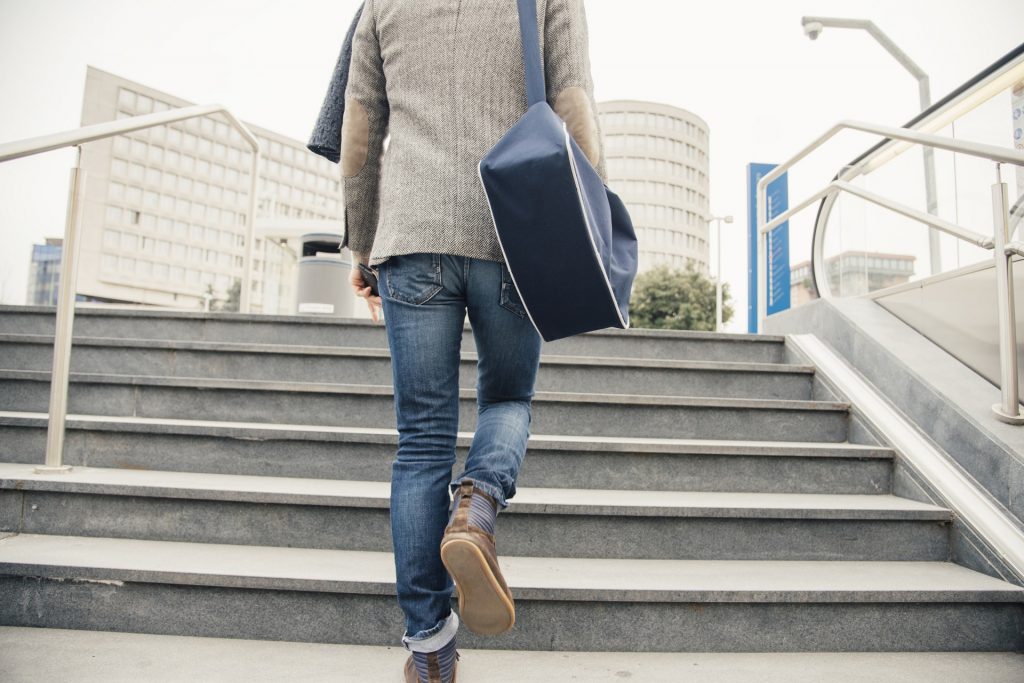 1- Getting Back to Yourself Through Walking, Cycling or Public Transit
What a joy it is to simply walk or pedal to work! It helps to become one with yourself as well as contemplate nature, surrounding sounds and passers-by. Walking and biking to work are also ideal opportunities to connect with emotions, meditate and have all your senses stimulated. Whether in winter or summer, you can enjoy the benefits. Furthermore, commuting by other means than car offers peace of mind by eliminating potential problems, such as mechanical breakdowns, getting aggravated in traffic—all while enjoying economic and environmental benefits.
These moments are also excellent opportunities for cardiac coherence sessions, an easy practice, ideally to be repeated 3 times a day. It consists of 6 inhales and exhales (5 seconds each) per minute for 5 minutes, without a break in between. Did you know that the benefits of cardiac coherence are countless and scientifically proven? Such benefits include reducing stress and anxiety, lowering blood pressure, strengthening the immune system and improving hormonal balance.[1]
2- Cultivating Peace Through Listening
Walking and public transit are great ways to listen to podcasts, meditation recordings, music, mantras… or to cultivate silence and practice mindfulness. While walking or taking public transit, you open up to an audio universe that will provide you with a sense of inner peace and reward you with a beautiful moment dedicated to your well-being.
Naturally, when cycling, safety takes precedence over headphones and you must concentrate on pedaling. Nevertheless, cycling can be a very special opportunity to practice mindfulness. How? Keep your mind focused on the present moment. Pay attention to the experience you are living, in and around you, without judgment. Concentrate on your breathing, the action of your pedaling legs and the sounds around you. Let your thoughts flow, like clouds moving across the sky. This practice may help to reduce your stress about the tasks at work or issues in your personal life.
Practicing mindfulness meditation can reduce stress and anxiety, while improving certain cognitive functions, such as the ability to concentrate and pay attention. It can lead you to develop greater caring and acceptance of others and yourself.[2]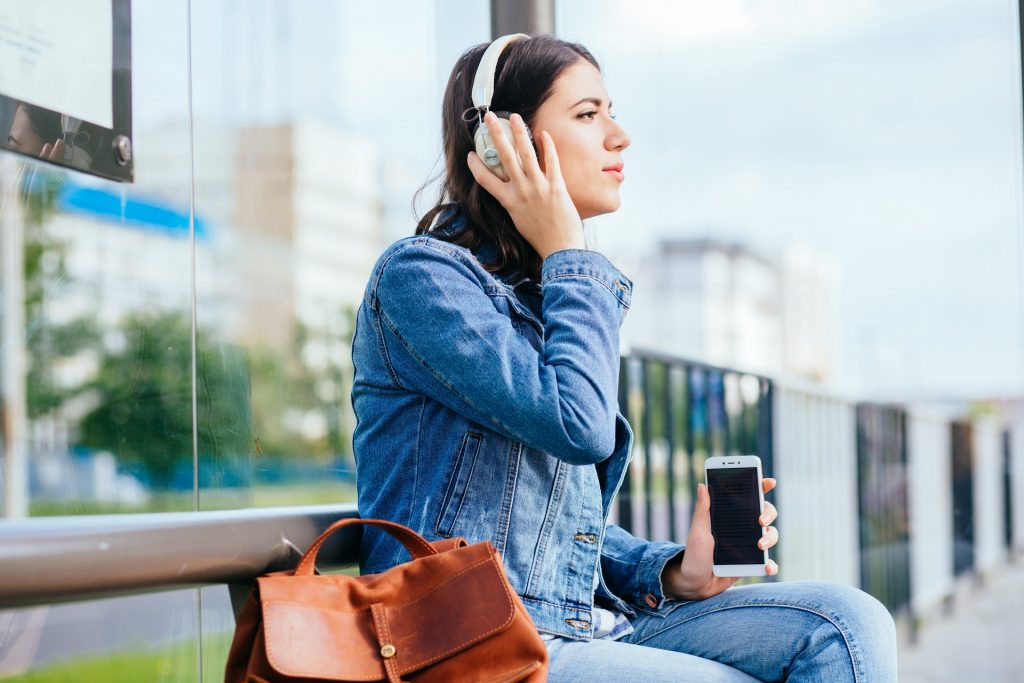 Walking or pedaling to get to work has more than one advantage. You are more active, burn more calories, and increase your cardiovascular health—all while saving on gas and parking costs.
And don't forget your mental health! Walking and cycling limits the negative aspects and stressors of traffic jams, accidents, etc. According to the British Mental Health Foundation, physical exercise has a positive effect on your mood, stress and anxiety, and self-esteem. In addition, exercise reduces the risk of depression and, especially in the elderly, the risk of cognitive decline.
Sustainable cycling, walking and public transit are good opportunities to relax and review your day. After all, why not use this time to carry out an emotional scan and practicing letting go? If necessary, why not keep a small journal (called journaling) and benefit from its positive effects? Above all, do not put pressure on yourself about the appearance of your log. You can simply take notes on your phone!
Try this exercise: each day, write down 3 things for which you are grateful, then 3 things that disturbed you. Then associate an emotion with each of these thoughts. This way, you will let your brain know that your concerns have been addressed and reduce mental chatter. Alternatively, you can use your journal to add tasks to be performed in the future. Your mind will then be freer and you will be able to better appreciate the present moment.
5- Minimizing your ecological footprint
The use of alternative transportation limits your environmental footprint, because you limit the use of cars and the greenhouse gases (GHGs) they emit. By reducing your environmental footprint, you also respect your values and enhance a peaceful state of mind. Acting according to your values will help to align yourself with your inner self and reduce inner tensions.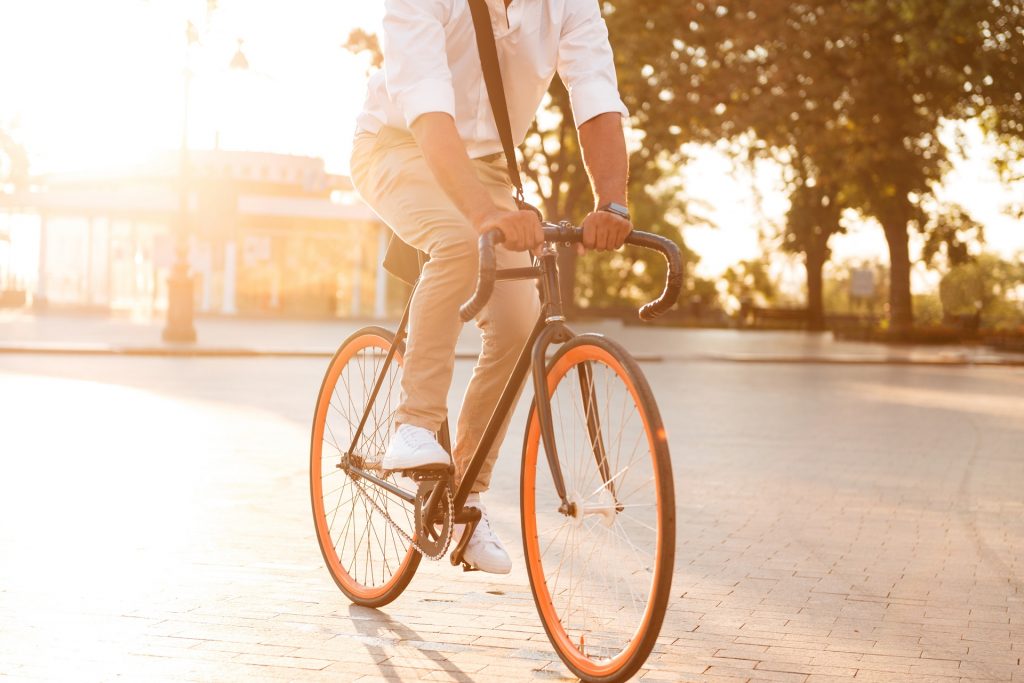 Perhaps you cannot commute without your car. Could you then make a compromise? For example, you could use local Park and Ride services and make part of the trip by bus. If not, try to use alternative transportation at least once a week or check with your employer to see if you can occasionally work remotely. If this is really not possible, you can always try to find other alternatives that can reduce the causes of stress in your life. Even if changing a habit can sometimes seem difficult, it is still great to get out of your comfort zone to cultivate your inner peace.

---
[2] Université Laval, La pleine conscience [online] (September 30, 2019).