Taking Care for the Benefit of Caregivers
To subscribe or to give, click here (in French only).
In October take on a well-being challenge and help fund the Monastère des Augustines' Respite Program. To register or donate, click here. 
Did you know?
Since 2015, The Monastère des Augustines has been welcoming caregivers of the elderly and adults as well as parents of sick or disabled children who need to catch their breath and recharge their batteries. This initiative is part of the social mission of the Monastère des Augustines. As a non-profit organization, the monastery helps to improve the well-being of others.
Take a look around you. There are more caregivers than you think! Family members, friends, neighbors, colleagues—the list goes on and on. They are mostly discreet people who are dedicated to caring for a loved one, yet often faced heartbreaking decisions.
The goal of the "Prendre soin" Challenge (in French only) is to raise funds to provide caregivers with respite activities at the Monastère des Augustines.
Why participate?
The "Prendre soin" Challenge allows you to integrate the benefits of a holistic health activity into your daily routine between October 1 and 31 while raising money for a good cause. Each challenge can be taken alone or in a team. This is the perfect opportunity to start or continue your journey to well-being.
To carry out your challenge, choose from five simple and accessible activities:
1 – Practice meditation
Meditation helps you step back from day-to-day challenges by allowing you to think more clearly. Practiced regularly, it reduces stress and promotes the maintenance of good psychological and physical health. There are almost as many ways to meditate as there are people who meditate. Here is an example of how you can mediate; but do not hesitate to do your own research to find the approach that suits you best.
You can start simply by focusing on your breathing. Inhale for 5 seconds and exhale for 5 seconds. You can have fun by changing the pace, such as inhaling for 4 seconds, holding your breath for 2 seconds and exhaling for 6 seconds. This method of meditation is called cardiac coherence.
To help you guide your meditative practice, feel free to download a free meditation app on your smartphone or view meditation videos on YouTube. Make sure you also read Imane Lahlou's tricks.

2 – Disconnect from everything digital
How many times a day do you take a look at your phone for no particular reason? Do you ever browse social media instead of paying attention to who you are with? Here are activities to do when you need to get offline:
Take the opportunity to read a book or write (on paper!) Go for a walk, which will allow you to move at the same time and get some fresh air. This is also a good time to try a new hobby as you will now have at least one more hour per day at your disposal.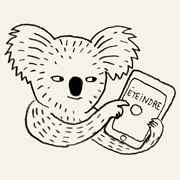 3 – Enjoy the silence
Among the benefits attributed to silence, you'll notice that your stress and anxiety will decrease. Your emotions will be more stable. Your cognitive abilities will improve. And, best of all, you'll enjoy a more  restful sleep. Silence also encourages deep thought and creativity.
To get started, plan "zero noise" time slots in your schedule; for example, visit places where there is silence (libraries, museums, etc.). At home, try to cook a meal without any music or TV shows. Enjoy everything in silence.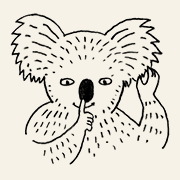 4 – Move in full consciousness
In addition to being supportive of your physical health, focusing on the moment when you are moving is great for your mind. The combination of physical activity and mindfulness helps to reduce stress and the risk of injury.
Here's a simple example: when you go for a walk, coordinate your breathing with your footsteps, observe how each part of your body reacts to movements, and take the time to contemplate the landscape.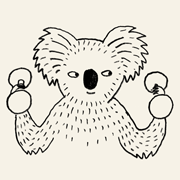 5 – Offer a gesture of kindness
This challenge is about doing good. Try to help a new person every day. Altruism can afford many benefits and is a humble way to pay tribute to the dedication of caregivers. Here's how you can offer random acts of benevolence:
Help without being asked, welcome a stranger under your umbrella, call someone who is often alone to check up on him or her. Also, when you think of something good about people, tell them! These simple, very humane actions can help brighten someone's day—and do you a world of good.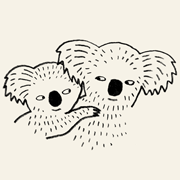 Ready to take up the challenge?
To learn more about the "Prendre soin" Challenge and sign up, click here (in French only).
Do not hesitate to promote the "Prendre soin" Challenge in your surroundings. It's a great way to create a chain of goodwill between you and others.
On behalf of caregivers, thank you very much!