Solo travel: an adventure within
Are you ready to explore the world, but don't have anyone to go with? Why not go on a solo adventure this time? You might just get a taste for it!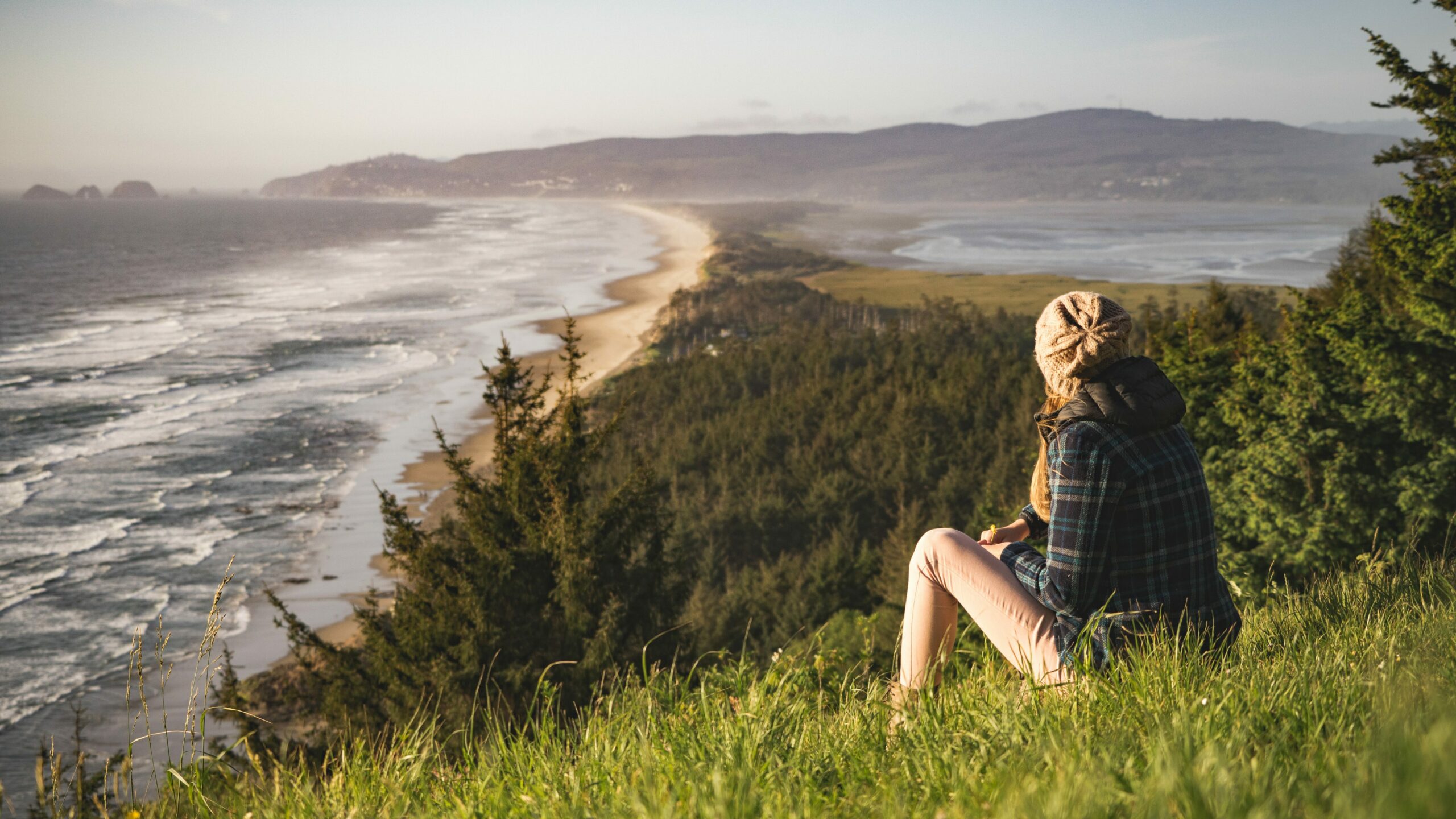 Life is a never-ending list of commitments to our bosses, our friends, our family and more. So why not take time for yourself and make your own needs a priority for once? Travelling on your own lets you experience freedom like never before. No appointments, no responsibilities, no schedule and no compromising. It means choosing your own pace, your own activities: in short, choosing yourself! It can be a bit scary at first, but you'll soon see that solo travel is full of pleasant surprises.
Travelling alone gives you an opportunity to discover who you really are, to better understand yourself and to show resiliency when facing challenges. It drives you to reach out to others, get out of your comfort zone and trust yourself. When you travel on your own, you can turn your gaze inward. And when you return from a solo trip, you feel lighter, more confident and ready to overcome obstacles with a smile.
Travelling gives you a chance to clear your mind and leave your problems behind. You'll be more open to being fully present in the moment. For many travellers, it's an opportunity to meditate, whether in a room, at a park or on the move. You can also enjoy moments of mindfulness. That means paying attention to what's happening around you, without interruption or judgment. It's an opportunity to enjoy these unique moments that life offers us—with ourselves!
Discovering other places and other customs naturally raises our awareness about our living conditions, our freedom and the diversity of the human experience. To travel is to be amazed, to be touched, sometimes even upset by what you see. Beauty, poverty, taboos and culture can all swirl together in a single trip. Travel gives us an opportunity to put our everyday problems into perspective. Seeing different countries can often give rise to feelings of appreciation and gratitude.
A few tips for first-time solo travellers:
Don't be shy about approaching people. Just be simple and straightforward. Remember that a smile can go a long way. 
Book a place to stay for the first few days. This can be reassuring if travelling is a new experience for you. 
Be open to meeting other travellers. You might just find some travel companions, if you wish to continue your adventure in a group. 
Be flexible about your itinerary. It's best to make a list of places that interest you while leaving room for discoveries you make along the way. 
Take the time to write letters or postcards to your loved ones. In this age of social media, receiving a piece of actual mail will be a real treat for them! 
Keep a travel journal so you can revisit your memories when you get back. The practice of journaling has many benefits! 
Savour your solitude. Take time to breathe in the scents, look at the people around you, listen to the ambient sounds and practise walking meditation. Be mindful of what is around you. 
Travelling close to home of farther afield
There are many different types of travel. You can visit another continent, another country, another region or even your own city. But no matter where you are, your state of mind will influence your time there. Taking care of yourself, allowing yourself to simply be and giving yourself the gift of time are well worth the effort.
If you're visiting Old Québec, whether you're coming from near or far, Le Monastère des Augustines will be happy to welcome you to its peaceful and inspiring setting. You might wish to consider Le Monastère for a wellness stay, or perhaps a monastic retreat, for a journey in a setting dating back to the New France era.
You can enjoy nature by yourself, around the majestic Lac-Mégantic area, for example. Five Senses Experiences in Piopolis gives visitors the opportunity to immerse themselves in nature by taking a walk in the forest, meditating by the river or gazing at the stars. Here, there are moments of mindfulness around every corner. Recommended by Le Monastère!
Do you have the urge to travel abroad? If so, then you might want to take a look at Isabelle Marjorie Tremblay's book Voyages d'une vie. Published in French by Éditions du Trécarré, this book offers 15 inspiring stories, along with some helpful travel tips. Among the countries discovered by the author, an avid solo traveller, was Vietnam, an experience that has stayed with her until this day.
We wish you a solo adventure rich with openness, discoveries and memorable moments—the kind you'll savour for the rest of your life!