Finds of the month – Ghostly pictures
Every month, an object from the heritage bequest by the Augustinian community is selected by the museum storage facility and archives center teams. Featured this month: Ghostly photography.
Photography sometimes shows us surprising images! A moving subject, its distance from the camera, and double exposure are all factors that can affect the final photograph. Here are three amazing examples from the archives center.
1. A group of novices and postulants in a hospital room, December 1902. The person in the background seems transparent. This is possibly caused by a double exposure. Maybe it's one of the two subjects in the foreground?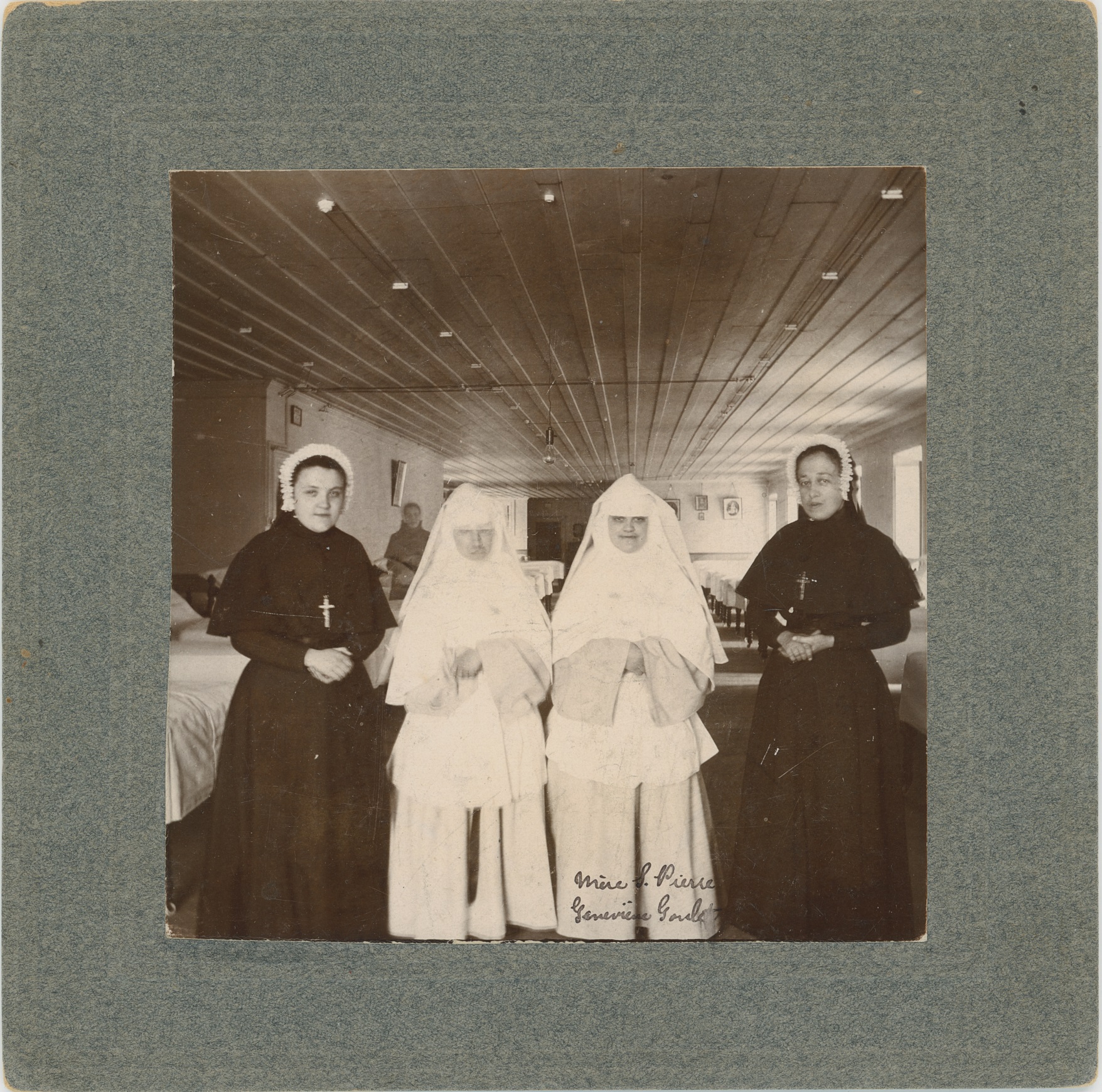 2. Sister Sainte-Marguerite Marie's diamond jubilee at the refectory, 1958. A nun appears blurry. This effect was probably caused by her movement when taking the shot.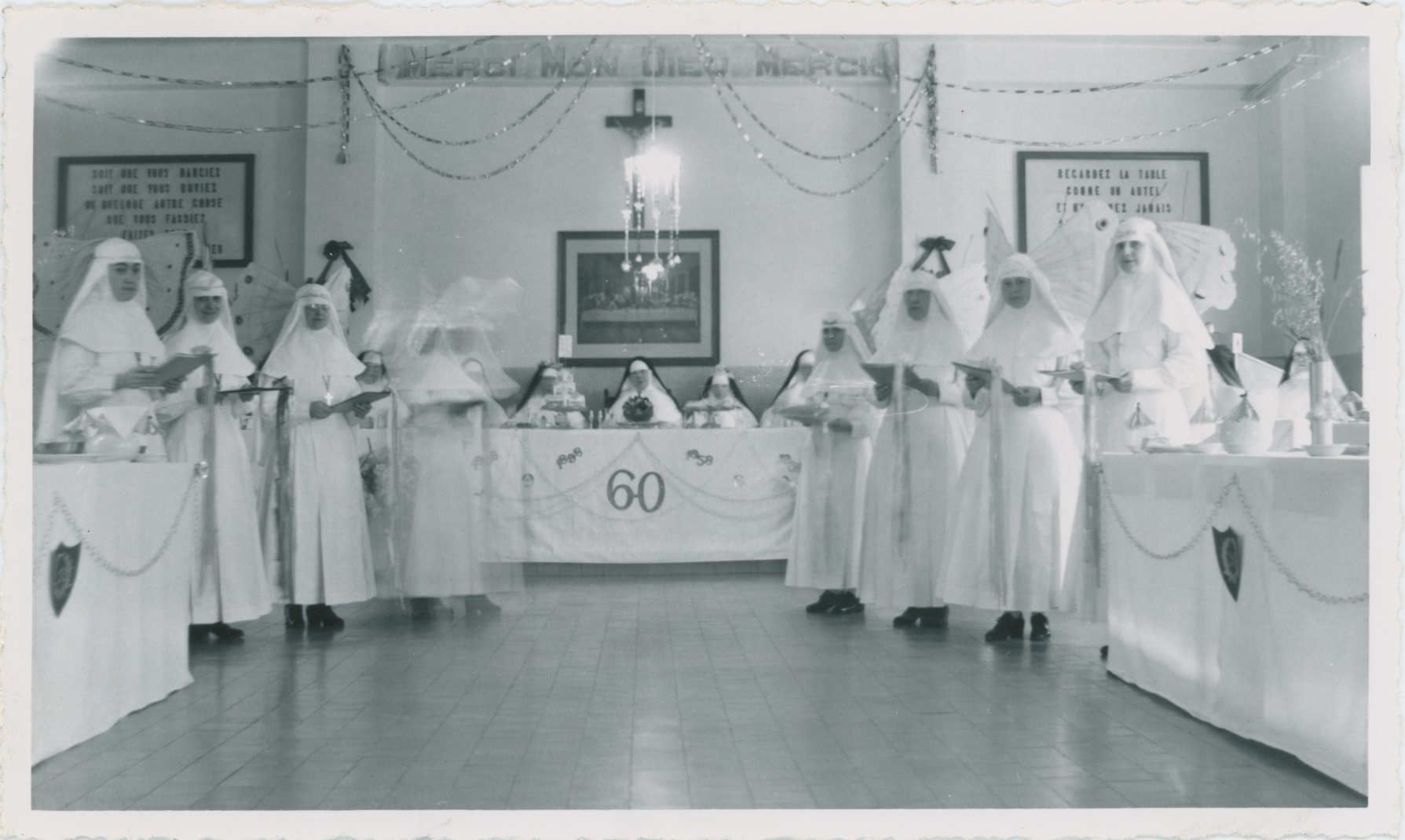 3. A group of nuns and novices in the monastery gardens, undated. The effect in this photograph seems to be caused by several exposures, as the nun in the foreground and the bench are transparent.