Find of the Month – House Model
Every month, an object from the heritage bequest by the Augustinian community is selected by the museum storage facility and archives center teams. Featured this month, the model of a house created by a young boarder in 1858.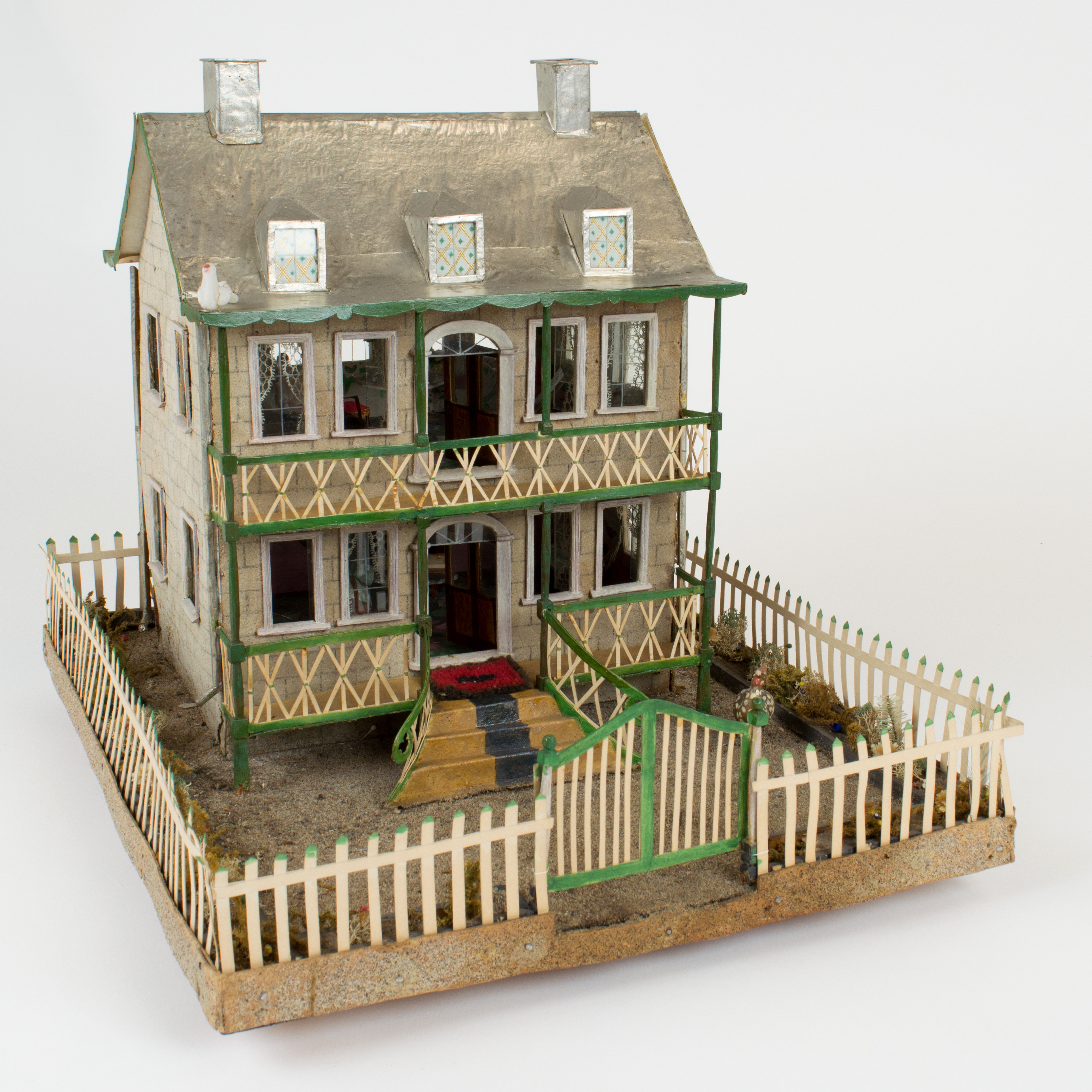 This model house was built by Elmire Ginchereau, a boarder at the Hôpital général from 1857 to 1861. It represents her family's home, which was then located on Saint-Vallier street in Québec City's Lower Town. As she was only 12 years old at the time of its construction, it is very likely that she received help from one of the nuns in charge of her education.
Kept by her family for almost 100 years, the model was donated to the Hôpital général in 1955. It 's now in the collections of the Monastère des Augustines.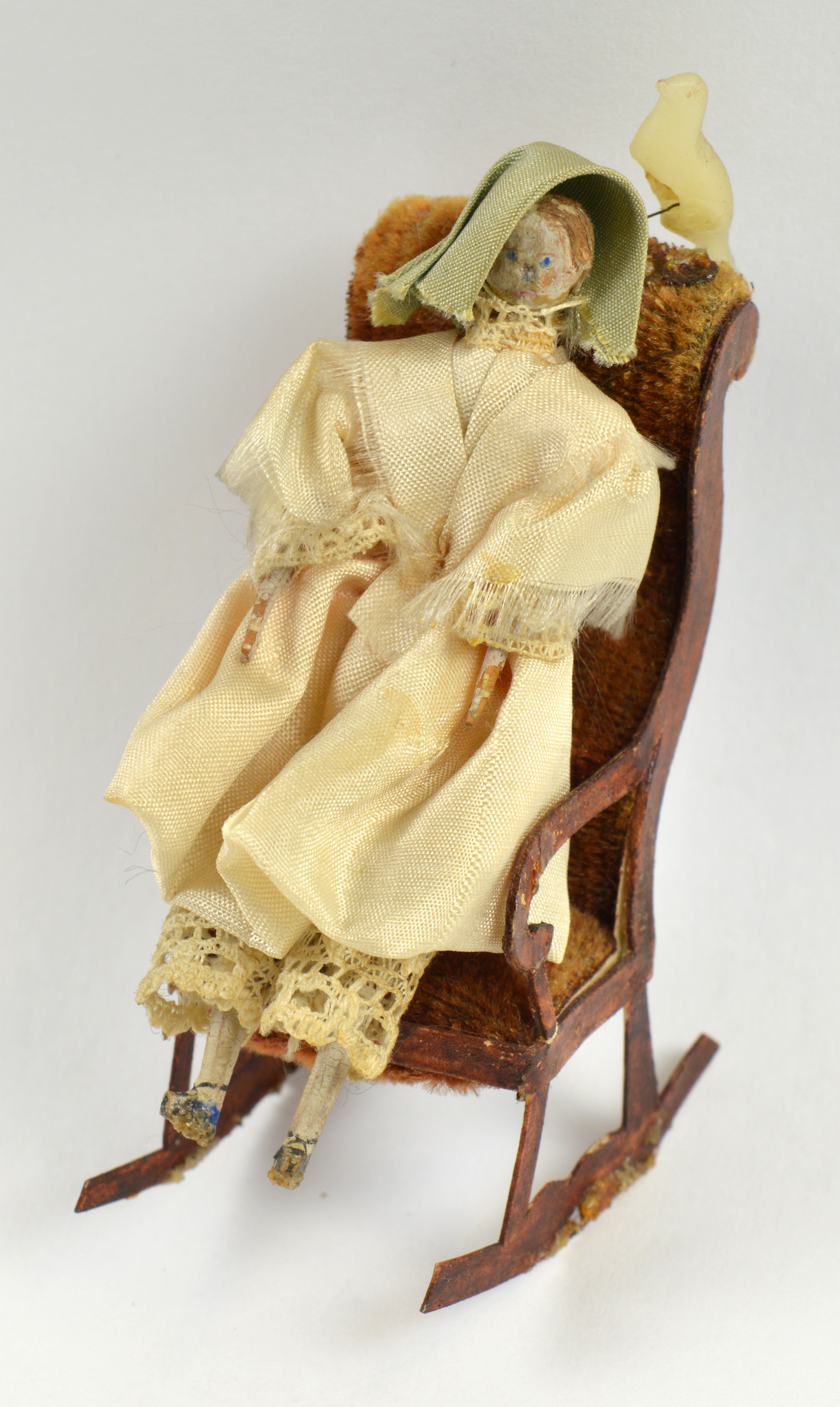 The model was made out of cardboard, paper, sand, plant matter, plastic, fiber and metal. The model features birds and three characters. Two of these are inside the house, which is also decorated. A person is sitting on a chair upstairs and what looks like a little girl is reading a book on a table on the ground floor. A third female character rocks quietly outside, accompanied by a bird.